Dive Master Course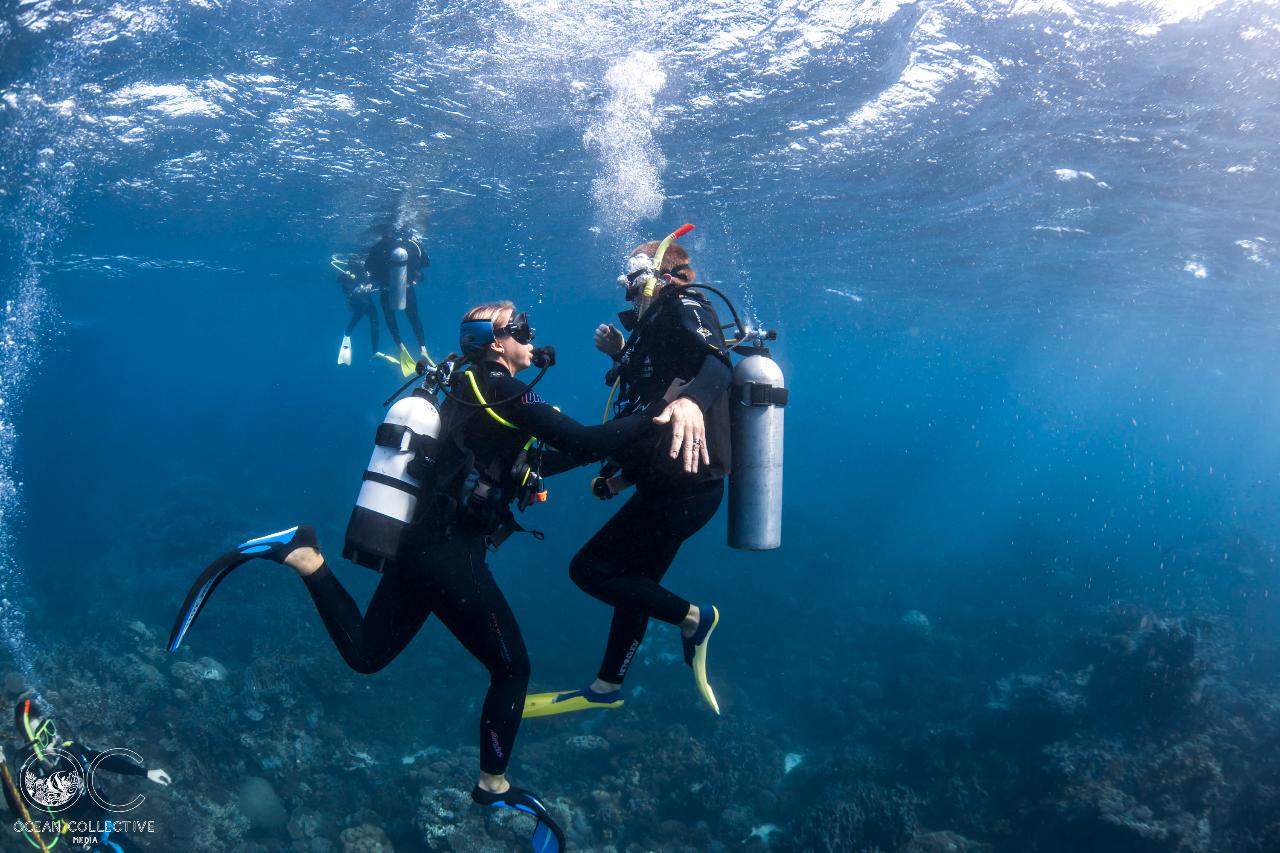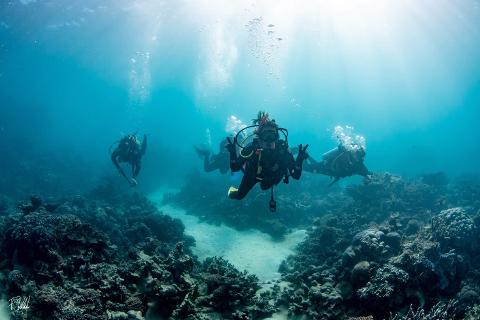 Duration: 90 Days (approx.)
Location: Coral Bay, Western Australia
Product code: DMT
Prerequisites:

Certified as Advanced Open Water and Rescue Diver
18 years of age
40 Logged scuba dives (we will include extra dives for you at no extra cost if necessary to meet the minimum)
Completed Emergency First Response and Secondary Care training within the past 12 months
Medically evaluated and cleared for diving by a physician within 12 months
What is it?

The PADI Dive Master Course is a challenging, but extremely rewarding course. Candidates will learn everything required to become a true dive leader. Mentored closely with your instructor, you will fine tune your dive skills to the highest-level demonstration quality and refine your rescue skills to be able to respond appropriately and easily to common problems. You will learn the skills required to manage and supervise groups of divers and gain the diving knowledge needed to become a role model in this exciting international industry.
Where is it?

The course is conducted in idyllic Coral Bay, at the heart of the UNESCO World Heritage -listed Ningaloo Reef. This spectacular fringing reef system is the largest of its kind in the world and offers visitors the chance to see vibrant and healthy coral reef gardens, a plethora of tropical reef fish species, small and wonderful reef creatures like octopus, cuttlefish, nudibranchs, right through to mind-blowing species such as whales, manta rays, whale sharks, reef sharks and even orcas!
When is it?

The PADI Dive Master Course is offered during the quieter months of the year – typically July through to March, during the beautiful Australian summer.
How long does it take?

This course typically takes 2 months to complete, but the duration of this course is primarily dictated by the pace that the candidate wishes to set.
How much does it cost?

The cost of the course is $1500. This includes all of your training with an instructor, PADI Crewpack, equipment rental and as much access to our dive vessel as is required to complete the course. PADI Professional Membership and insurance fees are to be purchased separately.